Riding at West Hill Park School
West Hill Park Riding School is a Pony Club affiliated Linked Riding School Centre and in the exceptionally capable hands of Mr David Hancock and his partner Ms Jill Ellis who have many years of experience in this country and abroad. 
The Pony Club is an international voluntary youth organisation dedicated to encouraging young people to ride and care for horses and ponies, whilst promoting the highest ideas of sportsmanship.  
As a Pony Club Linked Riding School Centre we are now able  to offer Pony Club membership to children and young people up to the age of 25 years; from total novices to those with more experience who aspire to the highest standards of riding and horse care developed by training and assessments. For more information go to www.pcuk.org or contact David and Jill on ridingschool@westhillpark.com.
Outside Clients
We are now able to welcome riders from outside the school into our riding centre, so please get in contact if you would like to book a lesson. 
Meet The Ponies
Molly
Image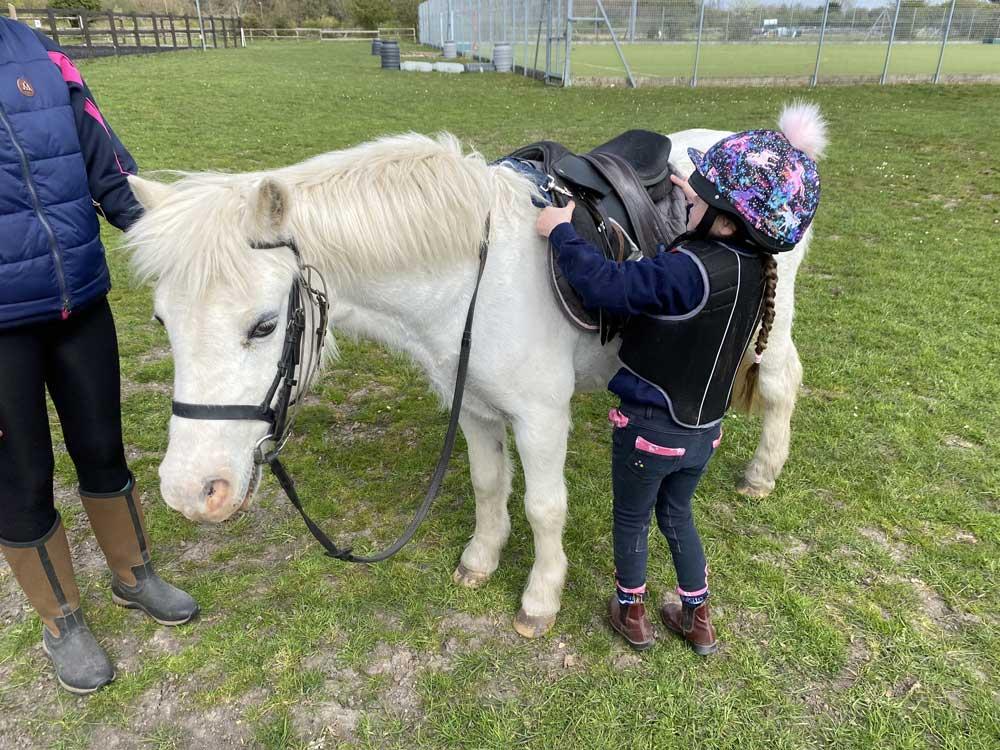 Molly is a 12hh Welsh Section A grey mare.  At 27 years old Molly is the granny of the team, she has taught countless children to ride.  Molly is owned by West Hill Park and loaned at present by a Year 3 pupil.  Molly has a lovely nature, is bombproof to ride but no slug!
Max
Image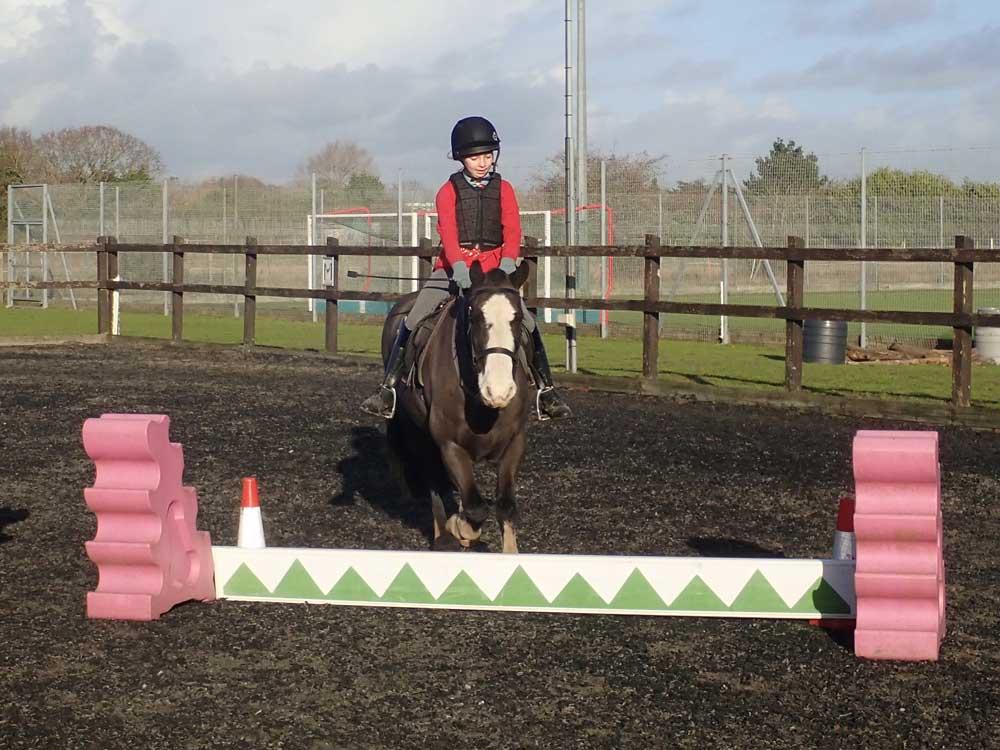 Max is a 13.2hh Black cob gelding.  At 9 years old Max is a great all-round pony, who competed in Gymkana Games with his owner.  Max is now owned by a student in Year 6, and he is the favourite of many children.
Magic
Image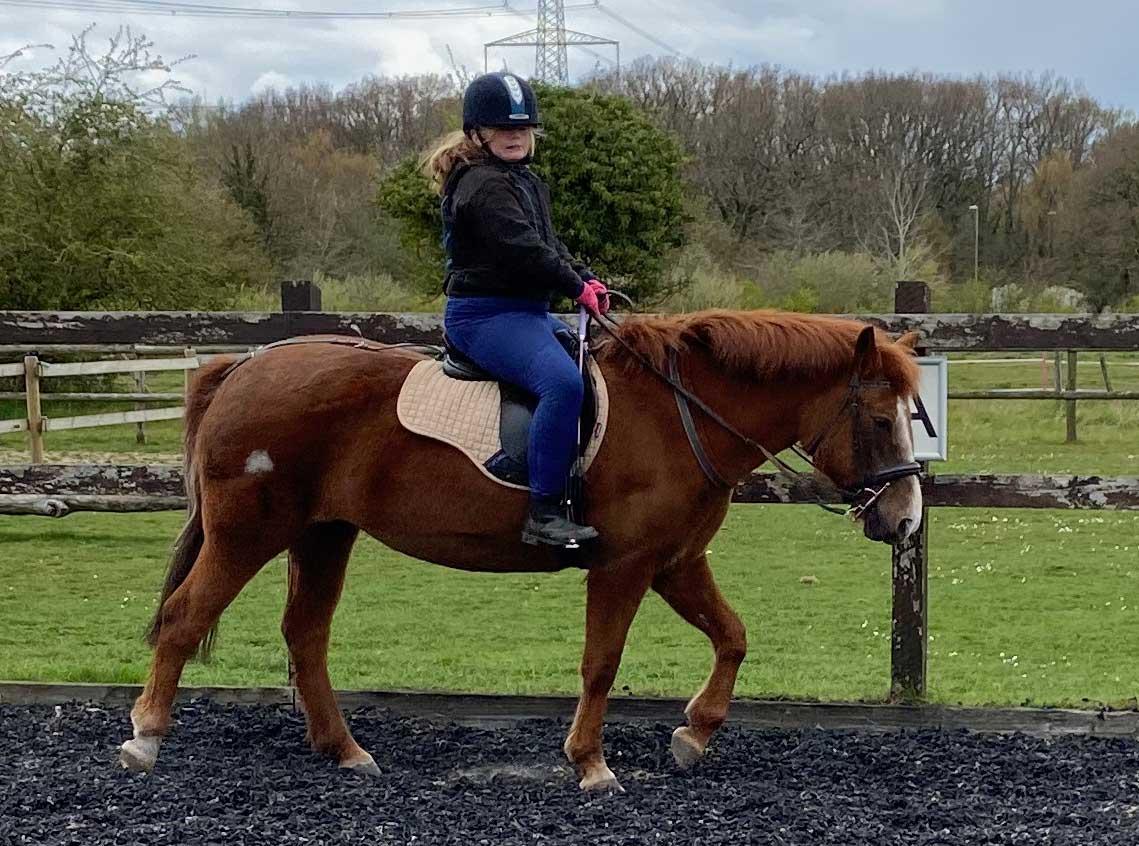 Magic is 13.2hh liver chestnut purebred New Forest 16 year old mare.  Magic is an extremely greedy pony but has a very kind nature.  Magic is a lovely pony for the children to learn to canter on because she has a very smooth stride.   Magic is such a genuine kind pony and is now on her 2nd WHP family!
Angel
Image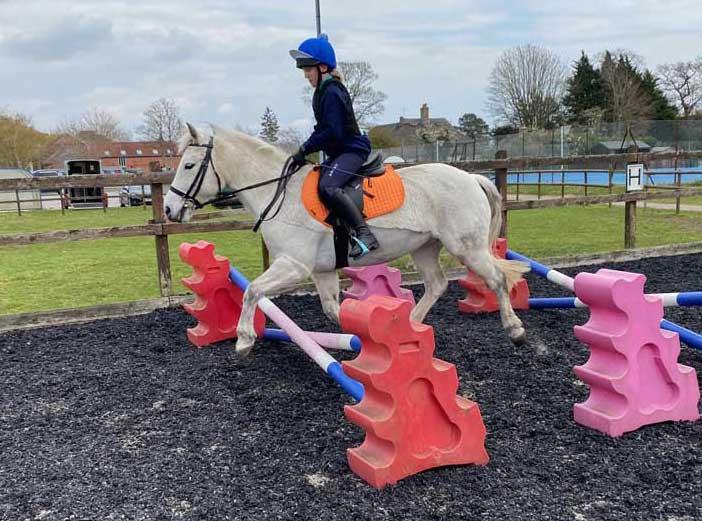 Angel is a 14hh Flea-bitten grey mare who has an Irish Sports Pony breeding.  Angel is now 13 years old, previously she competed at British Show Jumping and is now teaching her owner the tricks of the trade; she is a another super all-rounder with a lovely nature.
Dave
Image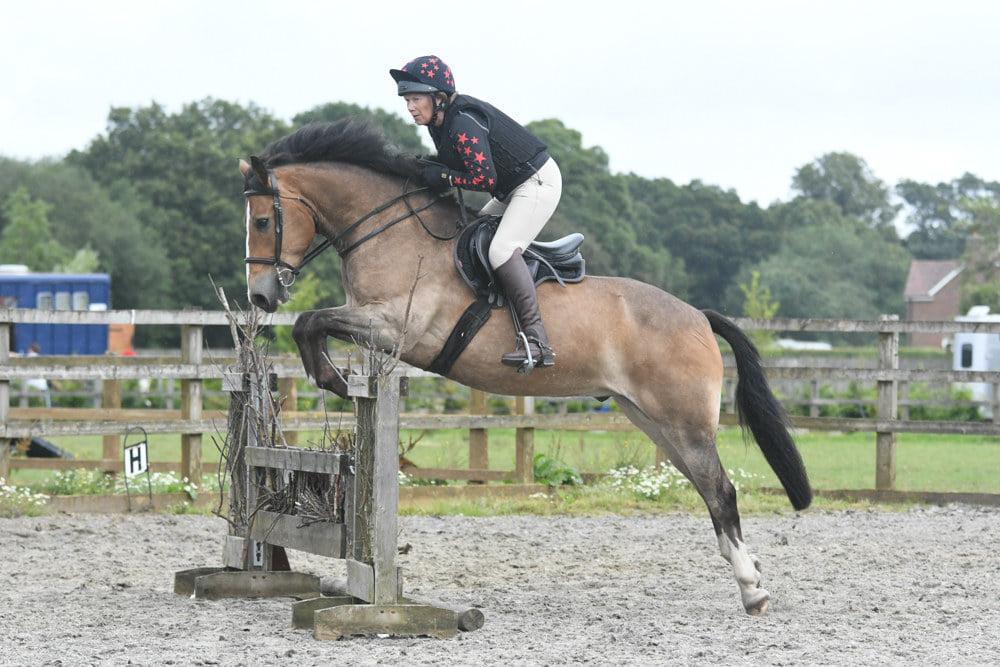 Dave is a 15hh Dun gelding, 6 years old with an Irish Sports Horse passport.  Dave is owned by David, and Jill competes him at the weekends in various competitions.  Like all our ponies he is used for lessons throughout the week and in holiday clubs.
The Staff
David Hancock
I hold the BHSII teaching qualification and I am a registered Accredited Professional Coach. I learnt to ride through the Pony Club and went on to represent the country on a number of occasions in Horse Trials.  I thoroughly enjoy passing on my experiences, and encourage riders to become confident and to gain all round equestrian knowledge.
Jill Ellis
I learnt to ride as a child and on leaving school went to work in the racing industry.  I have had many varied equestrian experiences which include taking horses to: Badminton Horse Trials, Horse of the Year Show, Aintree and Cheltenham racing festivals.  Along the way I have also gained qualifications in bookeeping and secretarial skills, all of these I hope to put to good use at West Hill Park.
Cordelia Foden
Born and bred in Locksheath, she has been around ponies all her life.  At present she has two of her own and has just joined the riding school team.